The Board of Bible Impact Ministries is composed of Men with good reputations as leaders in their jobs and communities. They are each actively involved in their local church and this ministry. Much of who we are today is because of their tireless devotion to the work of God through BIM/WWBC.
Currently serving on the board of directors are:
Pastor Jim Brown was first introduced to Bible Impact Ministries in the early 1990s. In 2009, his children began attending WWBC and serving on Camp Crew. He has enjoyed speaking at Resident, Wilderness, and Canoe Camp, and has been on the Board of BIM since 2015.
Pastor Jim and his wife Carolyn have been married over 30 years and have seven children. Jim has been a pastor in Indiana, Michigan, and Iowa. He has served as the pastor of Eureka Bible Church since 2009 and is also Adjunct Professor of Theology at Brookes Bible College. Jim and Carolyn's hobbies include woodworking, canoeing, fishing, and reading. They are grateful for the effect of God's Word in their own lives and are eager to see the same in the lives of others.
Pastor Dave and his wife Pricilla live in Prescott, Iowa. They have been married for over 40 years with 7 children and 9 grandchildren.  Dave joined the board in August 2017 having sent his own children and brought other kids to camp since 2007. Three of his seven children have been involved with Whispering Winds Bible Camp in various ways including Crew, Kitchen and Counselor positions. Dave retired from the pastorate in June 2017
Ben Robinson and his wife Emily live in Mendon, IL. They have been married for over 18 years and have three kids – Becca, Drew, and Zach (forever 6).
Ben and Emily started bringing their youth group kids to Whispering Winds about 14 years ago. Their pastor at the time met the BIM director at an IFCA event and he became very interested in seeing teens from Sutter Salem Bible Church attend camp.
Ben has taken part in Work Weeks, been a Counselor for camps and retreats, served as a board member, and done various maintenance work, dishes, music, and anything else he can to serve the Lord.
Ben serves the Lord as a Mechanical Engineer, and Production Manager of sheet metal fabrication and machining for GatesAir. For hobbies, he really likes to take the kids camping and his son Drew hunting.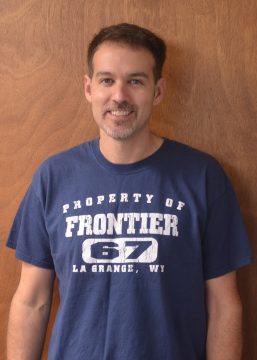 Pastor Robert Stickler has been married to his college sweetheart since 1983. They have two adult sons who are both married, and four grandchildren. Robert graduated from Calvary Bible College in Kansas City, MO and has been in the pastorate, mainly in the midwest, for over 30 years. He enjoys sports, especially the Chiefs and Royals.
Pastor Robert Varner has been serving in the gospel ministry for over 30 years. After coming to know Christ during his freshman year at Junior College, Pastor Varner sensed the Lord's calling to the ministry and transferred to Calvary Bible College in Kansas City, MO. Upon completion at Calvary, he went on to pursue an M.A. at Bob Jones University in Greenville, SC. He has ministered in churches in Kansas, Nebraska and Alabama. In 2018 he stepped down as Head Pastor and continues to serve his local church and community.
Robert met his wife, Marilyn, while working at summer camp. They were married in 1976 had have five grown children and fifteen grandchildren.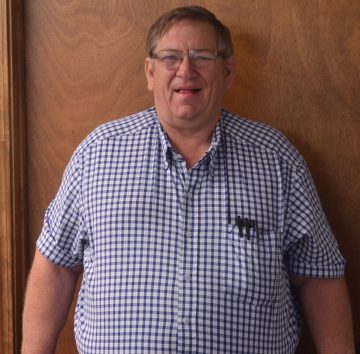 Dave, Donna, and their family live in Southeastern KS, close to Erie. He attended RBC (now Bible Impact Ministries) camp as a teenager. He joined the BIM board in late 2016 and has been involved with BIM/Whispering Winds since 2004 when their son started attending. Since that time, they have been involved with work weeks and attended or help with a number of the different camps. They enjoy Labor Day camp as a family and the time and fellowship with friends. He is a full time farmer with hobbies including hunting, fishing and sports.