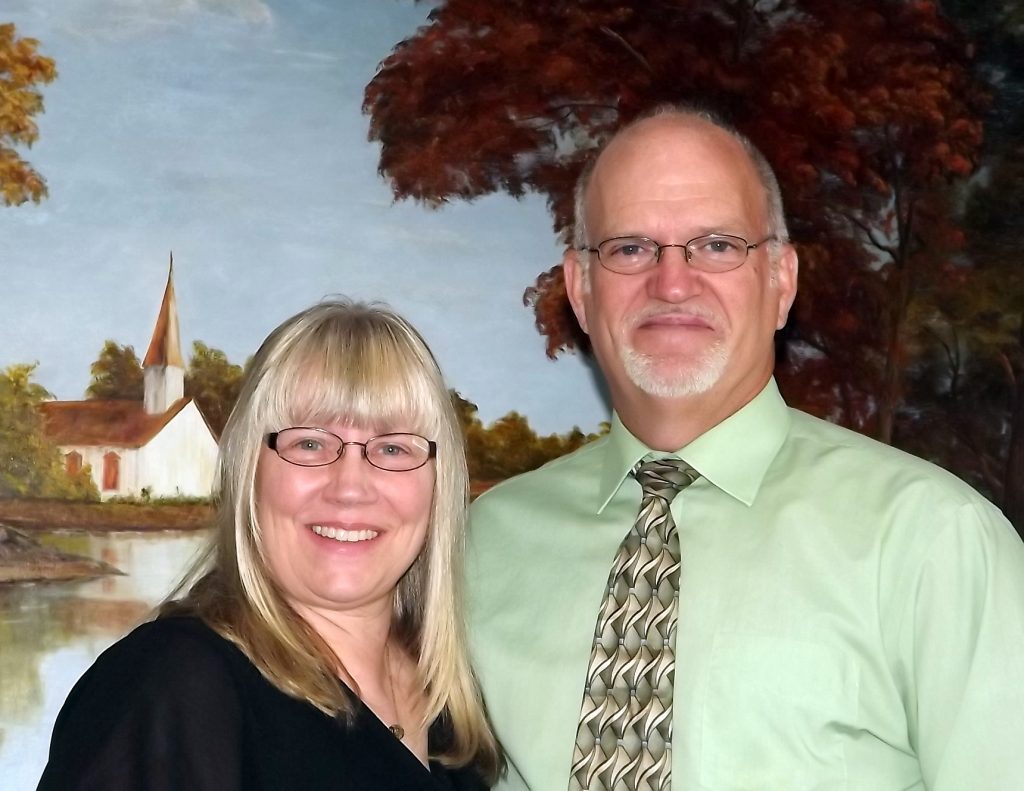 Robert and Nancy are from SE Kansas and have worked with BIM in different capacities for over 40 years.  They officially joined BIM as full time staff in August of 2014 when Robert agreed to take his current position as the General Director.  He previously served as Interim Director for 3 years and was on the Board of Directors for around 12 years.  Nancy is always at his side to help wherever needed.   They take great joy in their 3 sons, 1 daughter, and 10 grandkids who learned the Bible memory verses and have come to camp and have worked some summers.  In their extra time they enjoy reading, playing and watching sports, hunting, and fishing.
Jay and Rose grew up in central Kansas and memorized the Bible verses to be scholarship campers at Rural Bible Crusade camp (now Bible Impact Ministries and Whispering Winds Bible Camp).  Jay became an RBC missionary in 1973 and worked in the office in Salina, Kansas with correspondence courses, awards for Bible memory and mailings.  Rose joined him in 1975 after they married.  They have served in ministry with BIM for a total of 26 years, 23 of those being here in Missouri.
Jay has filled many positions over the years: kitchen helper, interim director, full time director, and is currently maintenance manager.  Rose has been a kitchen helper, food service manager, cared for the flower beds, and currently helps grade correspondence courses and listens to Bible memory verses each week of camp.  She also cares for her elderly dad.
They have 3 daughters, 1 son and 6 grandchildren to enjoy whenever possible.  Their grandsons have learned the verses, been campers, and helped much with work around the campgrounds.  Their granddaughters are learning the verses and are excited for the time when they can be campers.
They enjoy spending free time reading, crocheting, and woodworking.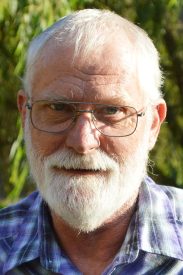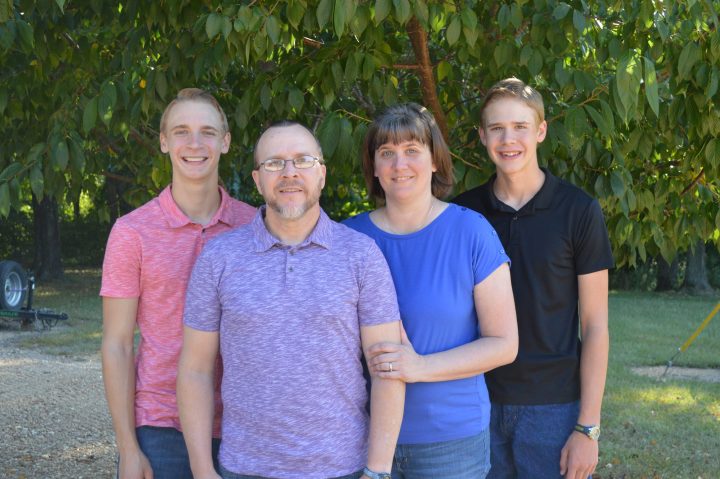 Tim grew up in Pennsylvania and came out to Whispering Winds Bible Camp with work groups from his church in the mid-1990s.  He moved to Missouri to work full time with Bible Impact Ministries in the fall of 1997 and took care of most of the mowing and other grounds work for many years.  In 2010, he took over the work in the finance office and continues to help with the grounds work and other projects in and out of the office.  He met his wife, Melissa, at the camp since her parents have also been missionaries here with Bible Impact Ministries (Tim & Melissa have been married since 2001).  Melissa runs the snack shop, and helps in the office with overseeing the Camp Scholarship Program, and also designs the brochures and publications.  She homeschools their 2 boys, Titus and Noah, and she also likes to crochet.  Their family enjoys playing disc golf, hiking, and sight-seeing, and especially enjoyed vacations to the Smoky Mountains, and to South Padre Island, Texas.
Adam has been on staff with BIM currently since March 2016. He is from SE Kansas and also served on staff full-time from 2004 – 2008 as well as coming to camp as a camper and later a volunteer beginning in 1993. Adam and Rebekah met at camp in 2004. Rebekah is from St. Louis and came to camp as a volunteer for several summers and later served as a missionary to Papua New Guinea for three years before returning to Missouri in 2016. They were married in September 2017 and live near Rolla, MO. Adam serves at the camp in several areas including vehicle maintenance, grounds upkeep, photography, and lifeguarding. Adam is also the youth minister at their church and a piano technician. They enjoy auto repair, baking, woodworking, playing guitar, hiking, and biking.
Nathan and Katie are from the SW Missouri and SE Kansas areas.  They have both been involved in BIM for several years, which is where they met.  Nathan grew up as a camper and has come back as a volunteer, and Katie began volunteering after college.  After they were married in April 2017, they joined full time staff in August of that year, and currently work in maintenance and kitchen as well as whatever else is needed.  Most of their hobbies involve working with their hands, which include working with computers, animals, sewing, misc. projects, and time spent together.